Rock Up Your Ultimate Celebration Look With Party Wear Sarees!
Your every appearance can simply become stunning if you wear a saree. Basically, when it comes to distinctive style statement the wearer has to drape up a good saree to make that heads turn. The availability of saree in different materials and designs is one of the appropriate reasons why celebrities too love to have them in their wardrobe. Party wear sarees are surely one thing that will set you apart from the rest of the crowd. Here are some popular saree collections that you need to have it in your wardrobe, some of them are as follows:-
1) Net Sari:- The impeccable embroidery is done upon this form of saree creates a charismatic vibe. Net sarees do have those accomplishments of lace borders, sequins, embellishments and designs. According to your body type, you could select them for morning, evening or night parties.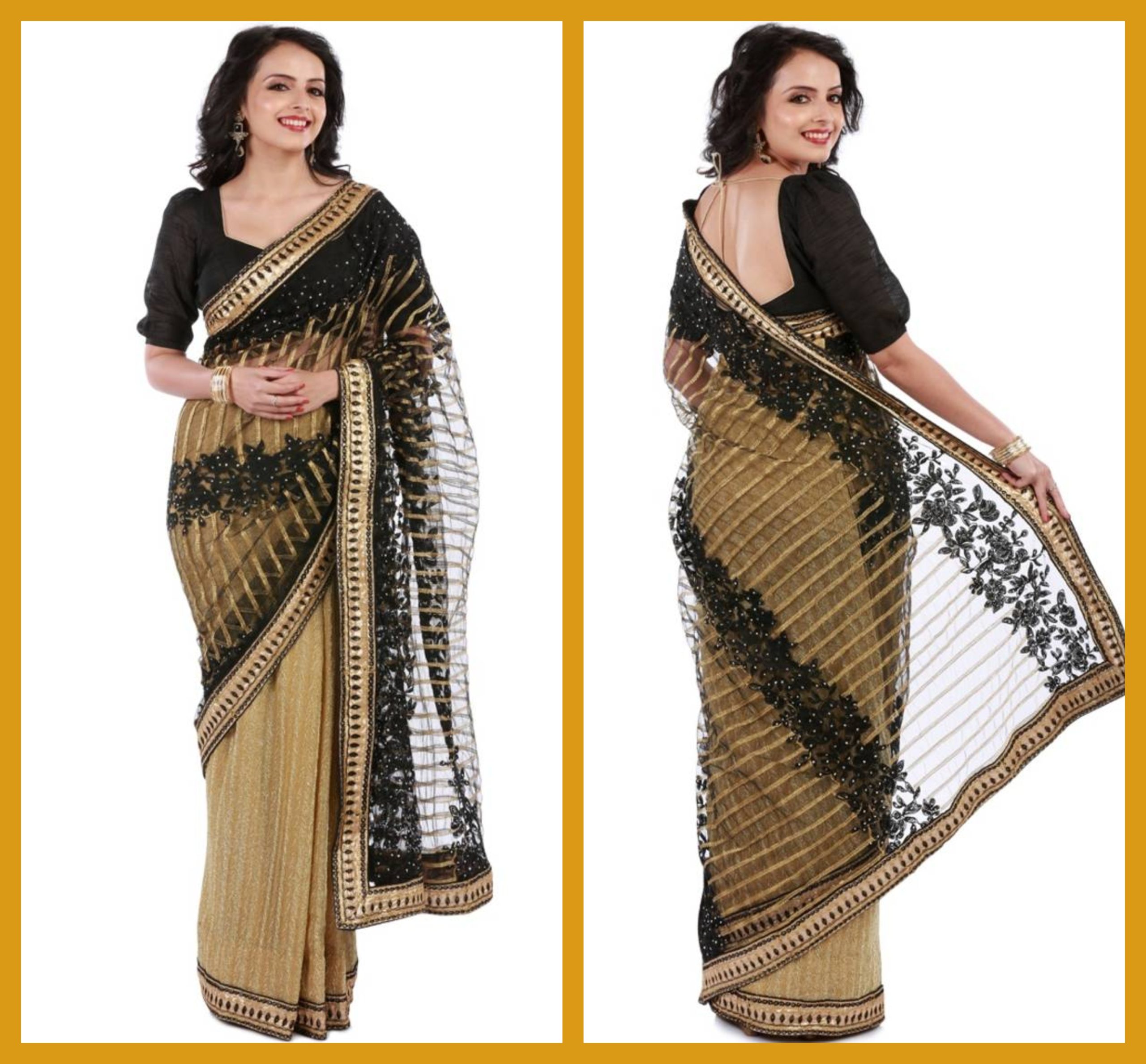 2) Printed Sari:- With distinctive shades and prints, these form of saris instantaneously makes a special place in the heart of the wearer. The prints have charismatic types like block, animal, stripes or geometrical prints. Printed sarees also look their best to incorporate parties or events. When you wish to get a glimpse and shop from the latest all you could do is shop from the online store.
3) Bollywood sari:- Again and again you would simply fall in love with these sarees because there are heavy embellishments done on the saree. There is a variety of zari or sequence work on the sari. In these forms of saris, you get an awesome colorful shade.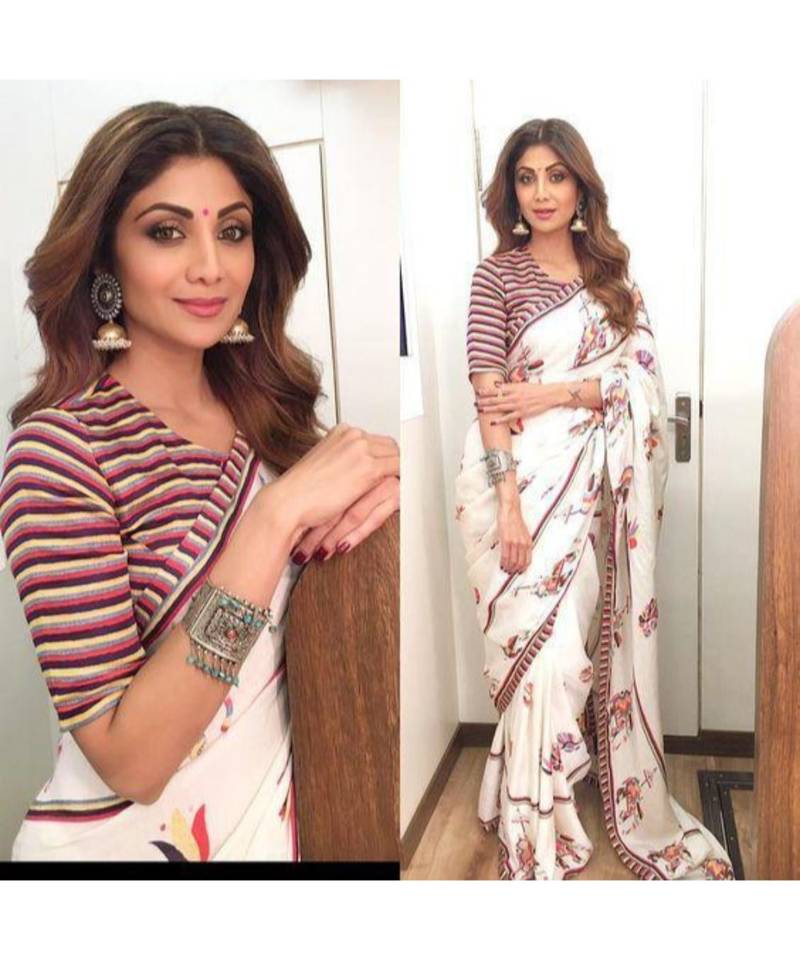 4) Crepe sari:- Easy to wear and light weighed nature makes the crepe saris the perfect choice for parties. The beadwork, light sequin, and contemporary embellishments done will perfectly give you that deserved compliment. Right from matte to bold palette color shades variety of them is available on an online store.
5) Georgette sari:- One of the phenomenal aspects of Georgette sarees is that they don't cling much to the body and even the flow fabric makes it easy to form pleats. In the making generally, silk or polyester is used.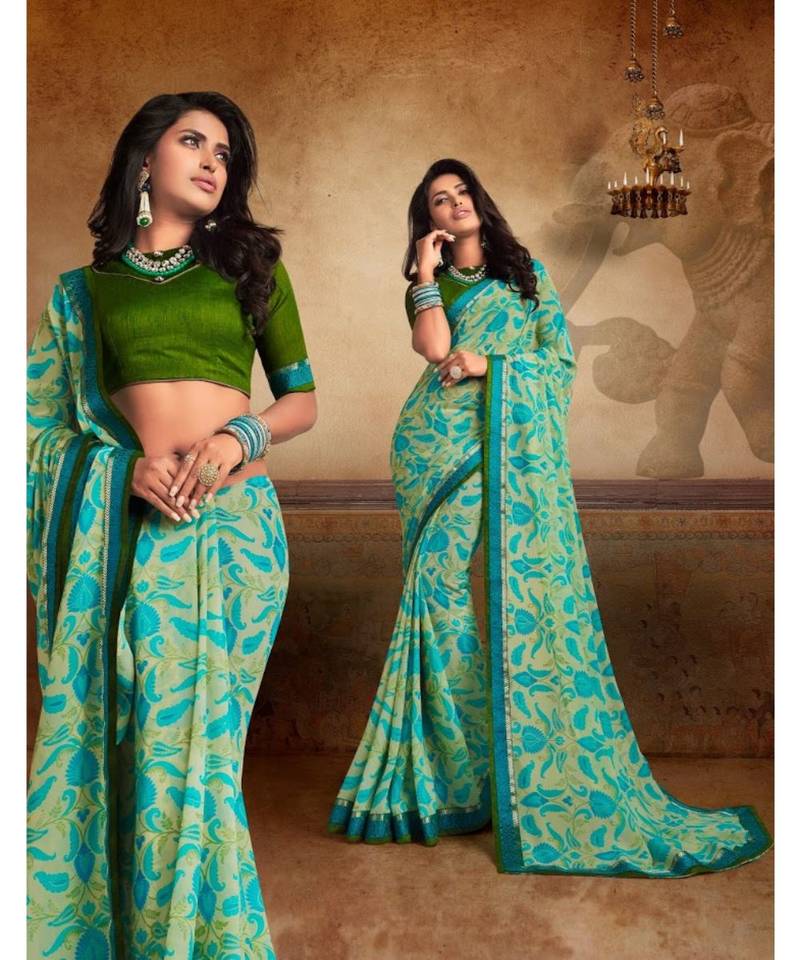 6) Jacquard sari:- The presence of this form of saree is for decades to date nothing has lessened its popularity. You get them in bright and attractive colors. The latest colors in this form of saris can only be seen on online stores.
7) Silk Sari:- The material silk is eternal classic and when worn it would give in definitive personality in just minutes. Right from bigger motifs to smaller motifs, there is a lot of variants that would find in silk sarees. You could even team up the short or long style of blouse with it.
8) Silk Cotton Sari:- If you wish to move around comfortably and do all the tasks easily then this should be definitely your pick. Just keep in mind if you are picking up a plain saree then to complement your look team up well with accessories.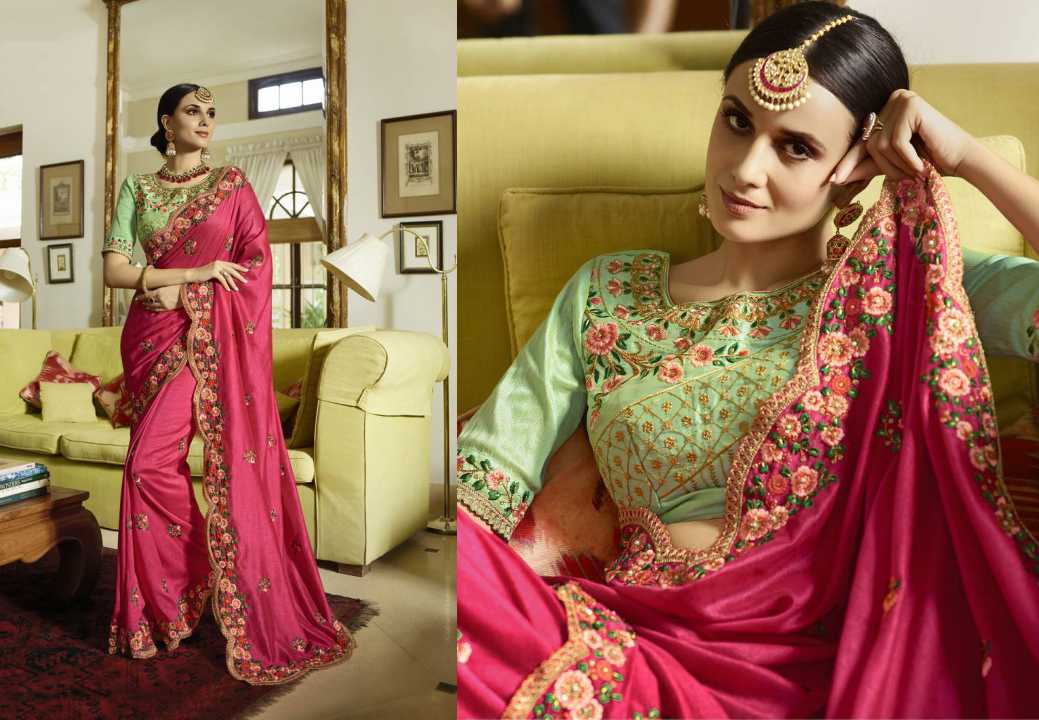 9) Ruffled Sari:- Though these forms of saris are new in fashion game they are here to stay for good. Impeccable designs and styles make them worth a pick for ultimate party wear. Drastic innovations are done by designers.
10) Fringe Sari:- In the designer range, these form of saris are mostly picked by the youth of today. Availability of various shades and colors are creating a dramatic impact in sarees.