10 Important Dos and Don'ts To Keep in Mind While Buying An Engagement Ring
If you are thinking about taking that next step in your relationship and are keen to pop the question, you're definitely in the market for an  engagement ring.
When it comes to picking an engagement ring, everyone wants to buy the best they can afford. They want the ring to be the special, one-of-a-kind and stunning. This is why shopping for an engagement ring can be a harrowing task if you aren't a jewellery expert. Whether you are shopping for your rings alone or as a couple, there are plenty of points to consider.
See Also: AllYouCanBooks
To help you on your quest to find the perfect engagement ring, we have put together a comprehensive guide on the Dos and Don'ts to keep in mind while shopping around. Here's are the tips that will help you pick out the perfect ring for your big day.
Do: Look Out For Signals About Her Favourite Jewellery
If the two of you have decided to get engaged soon, the chances of her talking about her ideal ring are pretty high. Listen attentively for hints and clues about her favourite kind of gems and her preferred style of ring. If you do not have much info, ask someone close to her like her mother, best friend or sister. Or scrutinise her jewellery box for hints on what styles she likes – contemporary jewels with coloured stones and modern lines or classic jewellery such as diamonds set in gold? This will give you a general direction as to what ring design and stone will work best.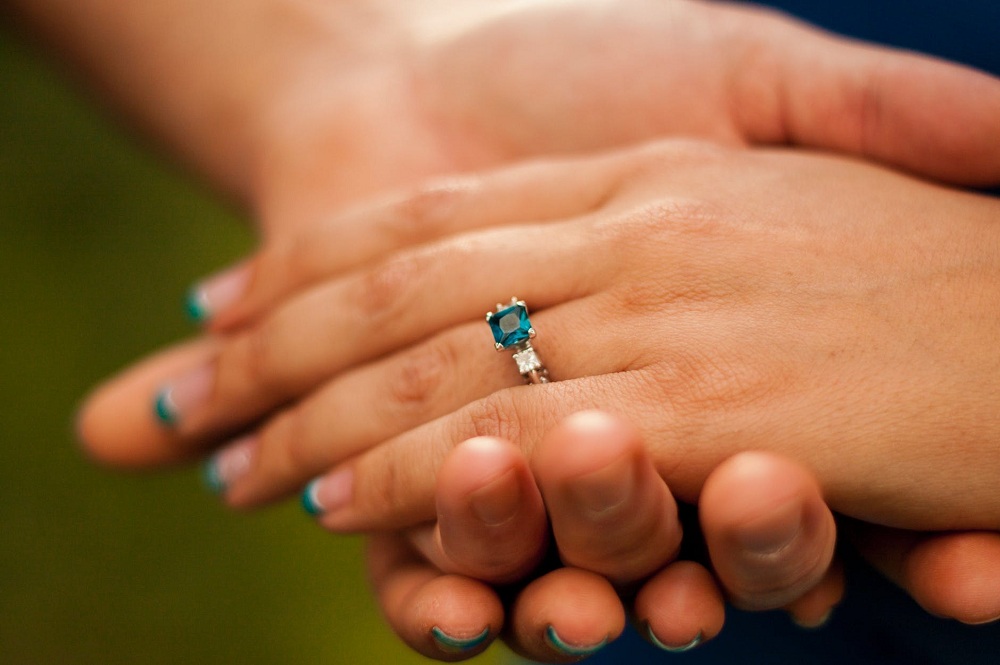 Do: Work With a Trusted Source
No two diamonds can be the same. Since diamonds are naturally occurring, each stone has its own properties which affect its value. To the naked eye, two similar looking diamonds may have different gradings but an expert look may reveal some stark differences. For this particular reason, you don't have to buy the best graded diamond as one with a slightly lower grading may be as beautiful to an untrained eye and will save you a load of money. Go to a reputed jeweller when picking a ring. Working with a trusted and knowledgeable source will help you make the right decision when it comes to buying an engagement ring.
Do: Know Your Budget
Gone are the days where expensive diamonds engagement rings were considered the norm. No, you don't have to spend a whopping three month's salary on a large diamond ring. Today, you have a variety of engagement rings that are suitably priced and just as tempting. When setting a budget, have a reasonable amount that you think you should spend and aim to stick to it no matter how convincing the salesperson may be. While picking a number remember that you have to take into consideration costs of the metal of the ring as well as the diamond or gemstone. Once your budget is set, look online and in stores at the offerings of reputed brands to gauge what your budget can get you before commiting.
Do: Learn the 4Cs
Diamonds are graded based on the 4Cs: Cut, Carat, Colour and Clarity. Diamonds over half a carat are often certified by the Gemological Institute of America (GIA) so ask your seller for a certificate if you are buying a diamond that's over 0.5 carats or 50 cents. If your jeweller does not furnish the grade certificate, do not buy the diamonds from him. Gradings for all the 4Cs will be displayed on the certificate. The higher the grades, the more expensive the diamond. Take an in depth look at the 4Cs of diamonds and what they mean before hitting the stores.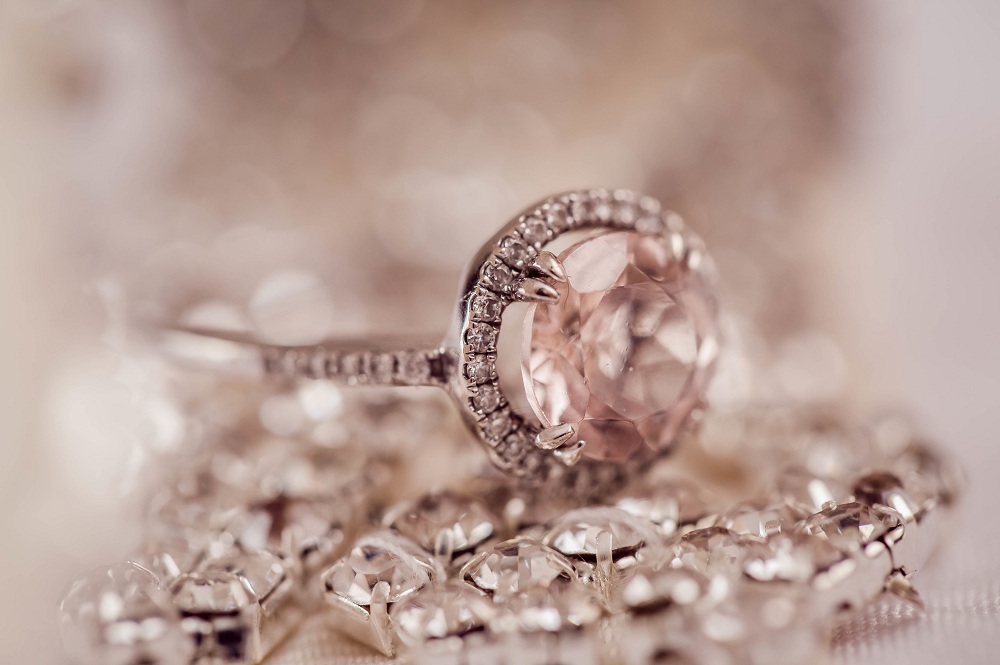 Do: Ask The Retailer About a Return Policy
With the amount of work you've already put into buying an engagement ring, you are unlikely to have second thoughts but, just to be on the safe side, ask about the return policy. If the engagement is a surprise, the ring might not fit or your partner might prefer a different kind of style. To avoid hassles in such cases, it is better to check with the retailer if he has a return policy. Some jewellery retailers also offer a resizing policy, this means that they can adjust the ring for size or offer you the same ring in another size.
Don't Buy Conflict Diamonds
Diamonds in the USA are all conflict-free, but you should still check with your jeweller about the source of the diamonds. Sometimes in America, conflict diamonds can make their way into the markets. Make sure you ask the  jeweller about the source of the diamonds and refrain from buying jewellery where the price seems too good to be true.
Don't Let Friends or Family Influence Your Buying Decision
When it comes to buying an engagement ring, you have so many things to think about. It is confusing when you have to pick the right gemstone, colour, material of the ring, shape and so on. If you take friends or family along with you, they will throw in more suggestions and opinions that will only add to the confusion of picking the right engagement ring. Take no more than one person shopping with you; someone who is close to your bride-to-be and can guide you with your to-be wife's preferences instead of their own choices.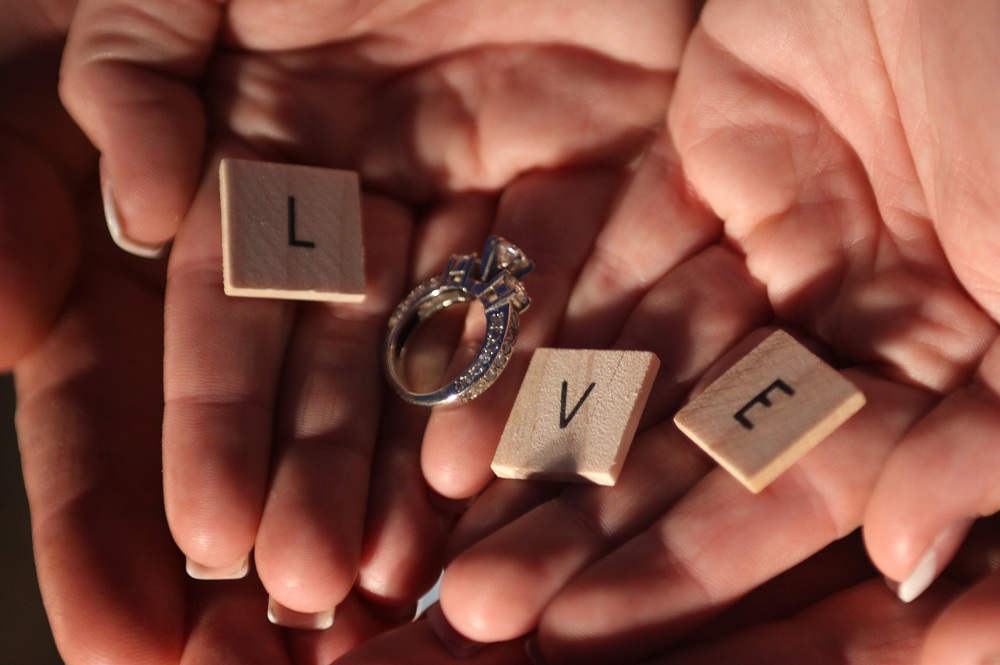 Don't Ignore The Classics
When you go to a jeweller or browse through a jewellery site there will be plenty of modern designs that will show up. These look amazing and have trendy settings, gorgeous silhouettes, and are studded with beautiful stones. While it is not a bad option to go with these styles for your engagement ring, sticking to classic style should not be underrated. Till this day, many people prefer to go with classic engagement rings, they are timeless and have an elegant aura about them.
Don't Stick to One Store
Jewellery shops are laid out in such a way that customers are often overwhelmed by the number of options of awe-inspiring jewellery. Don't let the sheer quantity phase you. While shopping for an engagement ring, don't rush into buying a ring from the very first store you visit. Take your time, and browse through other stores to see all your options before settling.
Don't Forget to Get Your Ring Insured
Now that you have bought it, the smart thing you need to do is to get your diamond engagement ring insured. Life is unpredictable, so it is better to take precautions and be prepared for the worst. While ensuring your diamonds, the insurance company will ask you for an appraisal certificate, this is usually given to you on purchase. If you haven't got one, ask the jeweller for one, it is given free of cost with your purchase.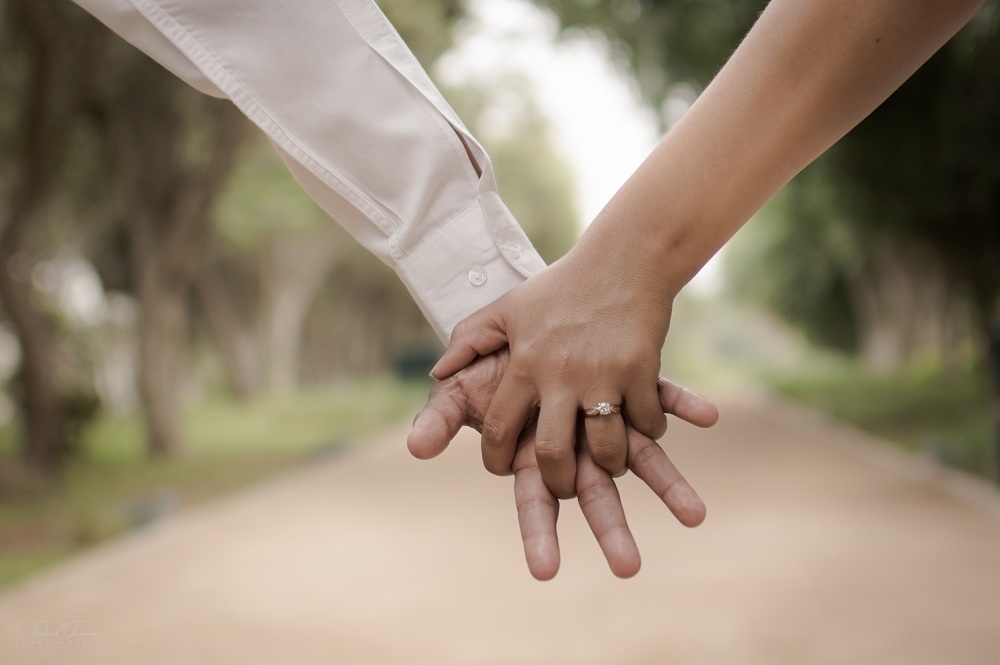 These are some of the important dos and don't to keep in mind before buying engagement rings. Above all, remember to enjoy this once in a lifetime experience and let your instinct guide you on what your love would love to wear – after all, you know her best.
Author Bio
I'm Surbhi, a writer based in Hyderabad, India, with interests and writing experience spanning across industries. Writing, for me, is a stressbuster and means to express myself. Over the past decade, I have written for established publications such as ElephantJournal, sitepronews and exegy. Although I write on a variety of subjects, fashion writing is one of my favourites and, since graduating from university, I have explored and directed my efforts mainly towards this genre. Being a fashion enthusiast, I just love discovering new brands and designers, and keeping up with the latest trends.