How To Dress for a Class Presentation: 5 Helpful Tips
So, the time has finally come. You have to give a presentation in front of your class, and you aren't sure what to wear or say. While public speaking seems intimidating, ensuring you dress appropriately can help you get your point across. There's no need to be nervous. Follow these five tips on dressing your best to boost your confidence and help ace your project.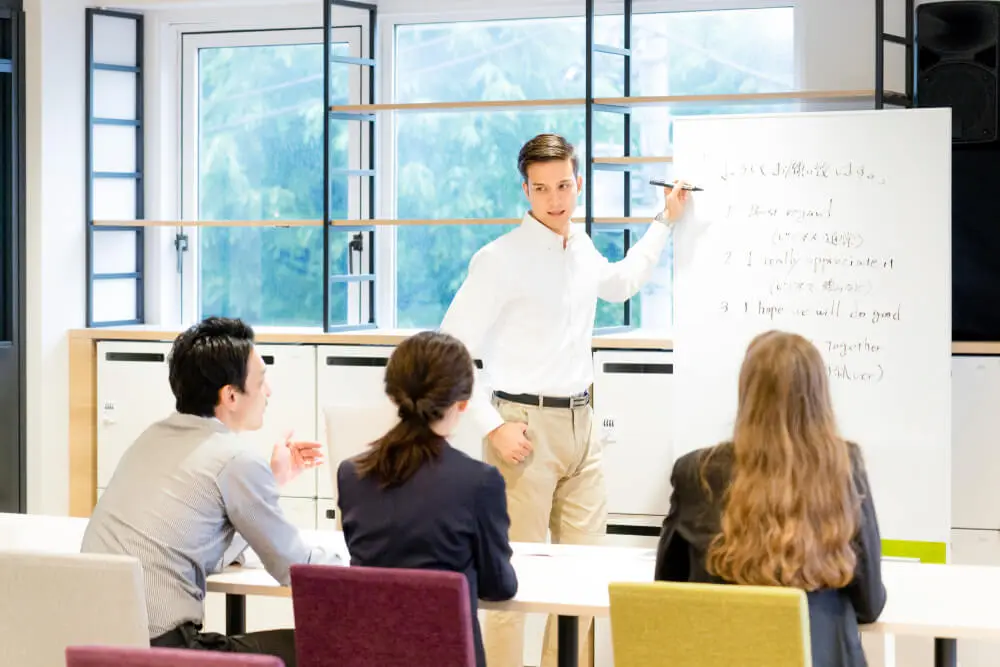 Source: Keisuke_N/Shutterstock.com
Content
1. Tuck In Your Shirt
Presentations aren't just about research and delivery. They're also about how you present yourself, so you must dress professionally. Non-iron dress shirts are classic staples that give anyone a neat, professional appearance. Just be sure you tuck them in.
While neutral colors are best for professional settings, dress shirts come in many styles and patterns. Once you find one that suits your taste, make sure your pants match. Tuck your shirt in evenly, leaving no extra fabric untucked in the back. This will keep the shirt from pulling out or wrinkling throughout the day as you wear it.
Tucking in your dress shirt creates a more flattering shape by slimming the waistline and lengthening the legs. It can even help encourage better posture by prompting you to bring your shoulders back and stand taller. It's also the perfect opportunity to show off a belt or belt buckle.
2. It's Better to Overdress than Underdress
It's better to overdress than underdress when speaking in front of others. Men's blazers are a great way to build upon a crisp, clean dress shirt. It's classy, yet not over the top for a presentation.
Blazers are often worn in many workplaces that require a more professional look, but they are great for a formal classroom setting as well. They are versatile and can be easily paired with any type of pants and dress shirt. Also, because you can get blazers in different materials, there are styles appropriate for every season.
Adding accessories, like a watch, can also elevate your outfit. Carefully chosen accessories give an extra air of sophistication while still being functional. A watch is a nice touch to your look, but it also allows you to discreetly track how long you've been talking so you make sure to stay on track.
Source: Ground Picture/Shutterstock.com
3. Know Your Audience
Start by reviewing the assignment's instructions and see if your teacher will grade you on professional dress. You'll want to also think about what your teacher might want to see most.
While you probably know most of your classmates, there may come a time when you enter the workforce and need to give a presentation to a room of strangers. Dressing well shows that what you have to say is important. They can trust you as a source of good information.
For an extra layer of professionalism, you can add accessories such as ties to your presentation outfit. Wearing a tie is a great way to make a statement without having to say anything at all. Ties come in seemingly endless colors and styles. Make sure you choose one that is appropriate for the occasion. You may love the colorful bow tie you wear on gamedays, but it's not suitable for all occasions.
Think about your classmates and what might engage them. During your presentation, encourage audience participation through a class poll or icebreaker exercise. Making connections throughout a presentation keeps the audience interested, increasing the likelihood that they will listen intently.
4. Come Prepared
Looking nice is one of the foundations of a strong presentation. Still, nailing the delivery is one of the most important parts of presenting. Studies have shown that what you choose to wear can affect how you perform.
Make sure you know your material and have everything you need. You can place index cards with reminders of your talking points in your blazer pockets.
Give yourself plenty of time to prepare on the day of your presentation. Your professional clothing shouldn't be stained or wrinkled. If you know you get nervous easily, devise a strategy that can help you overcome it. Also, stay away from anything that might stain your clothes before the presentation.
5. Lead With Confidence
Body language also sends a strong message to your audience. Stand straight without fidgeting. Keep a good body posture and speak clearly and loudly so everyone can hear you.
Dressing professionally can help give you an air of confidence even when you are secretly nervous. Impeccable clothing shows that you've put thought into your appearance. In some circumstances, the way you dress can even give you a competitive edge over others. Dressing well can give you a great first impression before introductions are made.
Wearing well-made clothes that fit your body properly means you won't have to worry about fidgeting with your shirt or pulling up your pants while standing in front of the class.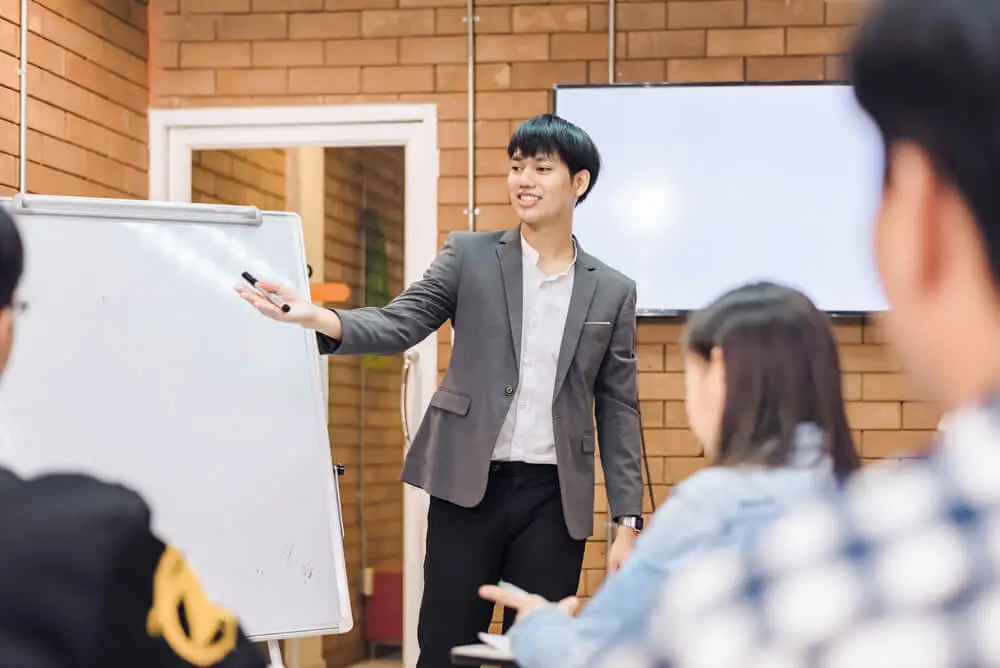 Source: WUT.ANUNAI/Shutterstock.com
Your Look Is as Loud as the Words You Speak
Being well-dressed can boost your confidence, gain the audience's trust, and make a statement without words. When you wear clothing that makes you feel and look good, you'll be free to focus on the content. You'll glide through the presentation rather than worrying about what people might say about your look.